The brewery say: Sticky Toffee Cinnamon Bourbon Barrel Aged Ultra Pastry Stout Brewery Amundsen (Norway) ABV 13.0% Style Imperial Dessert...
Learn more
Good quality ale at good prices and a brilliant pub to door delivery service
Maxine Simpson
Great selection of beers, easy to use website and super fast delivery - What's not to love?
Michael Kinnison
Love Beer Street. Great beer, great snacks, great staff and friendly customers. It's also Albie Friendly! I've only bought from the bottle shop once but it was well stocked, decent prices and, of course, expert advice on what to pick!
rob_hinds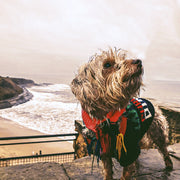 Great selection of beer and fast delivery. Very happy and will be ordering from them again soon.
@fairytalegottwisted